Opel Brand Ambassador Jürgen Klopp Targets Cup Treble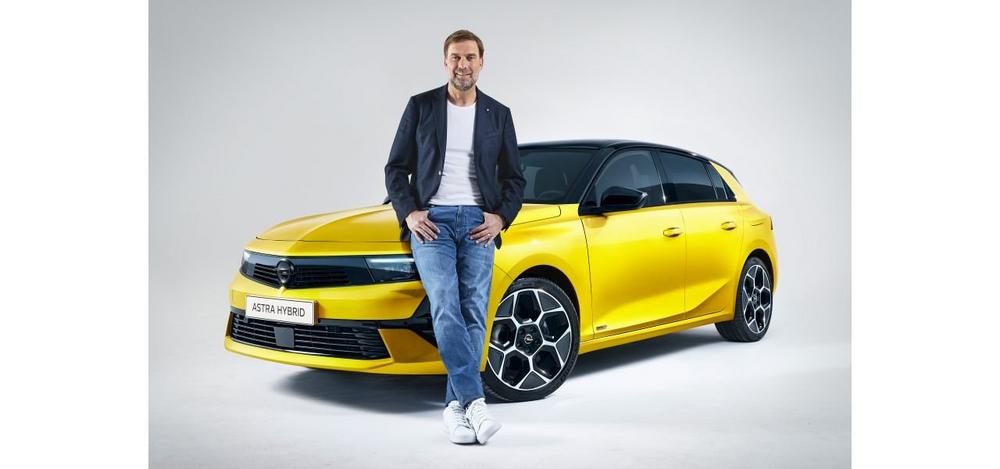 .
Liverpool FC take on Spanish giants Real Madrid in Paris on Saturday
Successful partnership between Klopp and Opel spans one decade
Having already lifted the League Cup and the FA Cup in England so far this season and only narrowly missing out on the Premier League title, Opel brand ambassador Jürgen Klopp aims to crown a memorable campaign by leading Liverpool FC to the UEFA Champions League trophy. Klopp and his Reds will face off against 13-time winners Real Madrid in the Stade de France in Paris on Saturday and the 55-year-old German will not only have Liverpool fans around the globe keeping their fingers crossed – of course, he will also have the full support of Opel.
"Jürgen has become an integral member of the Opel family over the past ten years. He epitomises our brand values. He is very approachable, and the football played by his team is exciting and successful – pure and bold like the design of our cars! We are proud to be associated with him and wish him the best of luck on Saturday," said Andreas Marx, the head of Opel in Germany.
Klopp, who recently extended his contract in Liverpool until 2026, has been brand ambassador for the Rüsselsheim-based carmaker since 2012. He is recognised around the globe and has become a much-loved and well-respected football ambassador over the course of his career. In total, Klopp has featured in more than 20 Opel TV commercials – most recently in the campaign for the new Opel Astra. Jürgen Klopp currently steers a right-hand drive Opel Insignia and will soon be getting his new company car made in Germany with the new Astra Hybrid, featuring a strong 133 kW/180 hp system power output (fuel consumption according to WLTP1: 1.1 l/100 km, CO2 emissions 26-24 g/km; both combined). He has also attended events for Opel dealers and spoken to the Opel employees in the Rüsselsheim headquarters on several occasions.
In the last 10 years, the 55-year-old has amassed an impressive trophy haul, including the domestic double with Dortmund (2012) along with the UEFA Champions League (2019) and the Premier League (2020) titles with Liverpool. He was also named the "Best FIFA Men's Coach" in 2019 and 2020.
As Opel celebrates its 160th anniversary this year, the joint success with Klopp is the icing on the cake. The public and football fans in particular perceive the collaboration between Opel and Jürgen Klopp as one of the most authentic partnerships in German sport.
[1] Range determined according to WLTP test procedure methodology (R (EC) No. 715/2007, R (EU) No. 2017/1151). The actual range can vary under everyday conditions and depends on various factors, in particular on personal driving style, route characteristics, outside temperature, use of heating and air conditioning and thermal preconditioning.
Firmenkontakt und Herausgeber der Meldung:
Opel Automobile GmbH
Bahnhofsplatz
65423 Rüsselsheim
Telefon: +49 (6142) 7-70
Telefax: +49 (6142) 77-8409
http://de-media.opel.com/de
Ansprechpartner:
David Hamprecht
Telefon: +49 (6142) 7-74693
E-Mail: david.hamprecht@opel.com
Axel Seegers
Telefon: +49 (6142) 6922501
E-Mail: axel.seegers@opel.com
Für die oben stehende Pressemitteilung ist allein der jeweils angegebene Herausgeber (siehe Firmenkontakt oben) verantwortlich. Dieser ist in der Regel auch Urheber des Pressetextes, sowie der angehängten Bild-, Ton-, Video-, Medien- und Informationsmaterialien. Die United News Network GmbH übernimmt keine Haftung für die Korrektheit oder Vollständigkeit der dargestellten Meldung. Auch bei Übertragungsfehlern oder anderen Störungen haftet sie nur im Fall von Vorsatz oder grober Fahrlässigkeit. Die Nutzung von hier archivierten Informationen zur Eigeninformation und redaktionellen Weiterverarbeitung ist in der Regel kostenfrei. Bitte klären Sie vor einer Weiterverwendung urheberrechtliche Fragen mit dem angegebenen Herausgeber. Eine systematische Speicherung dieser Daten sowie die Verwendung auch von Teilen dieses Datenbankwerks sind nur mit schriftlicher Genehmigung durch die United News Network GmbH gestattet.